Hi! A few months ago we received the commission for the decoration of two glass vases.
The two vases, different in shape and size, had to have two different decorations: for the large vase we were asked for an abstract motif while for the small vase we had to create designs such as butterflies and ladybugs.
This is the final result.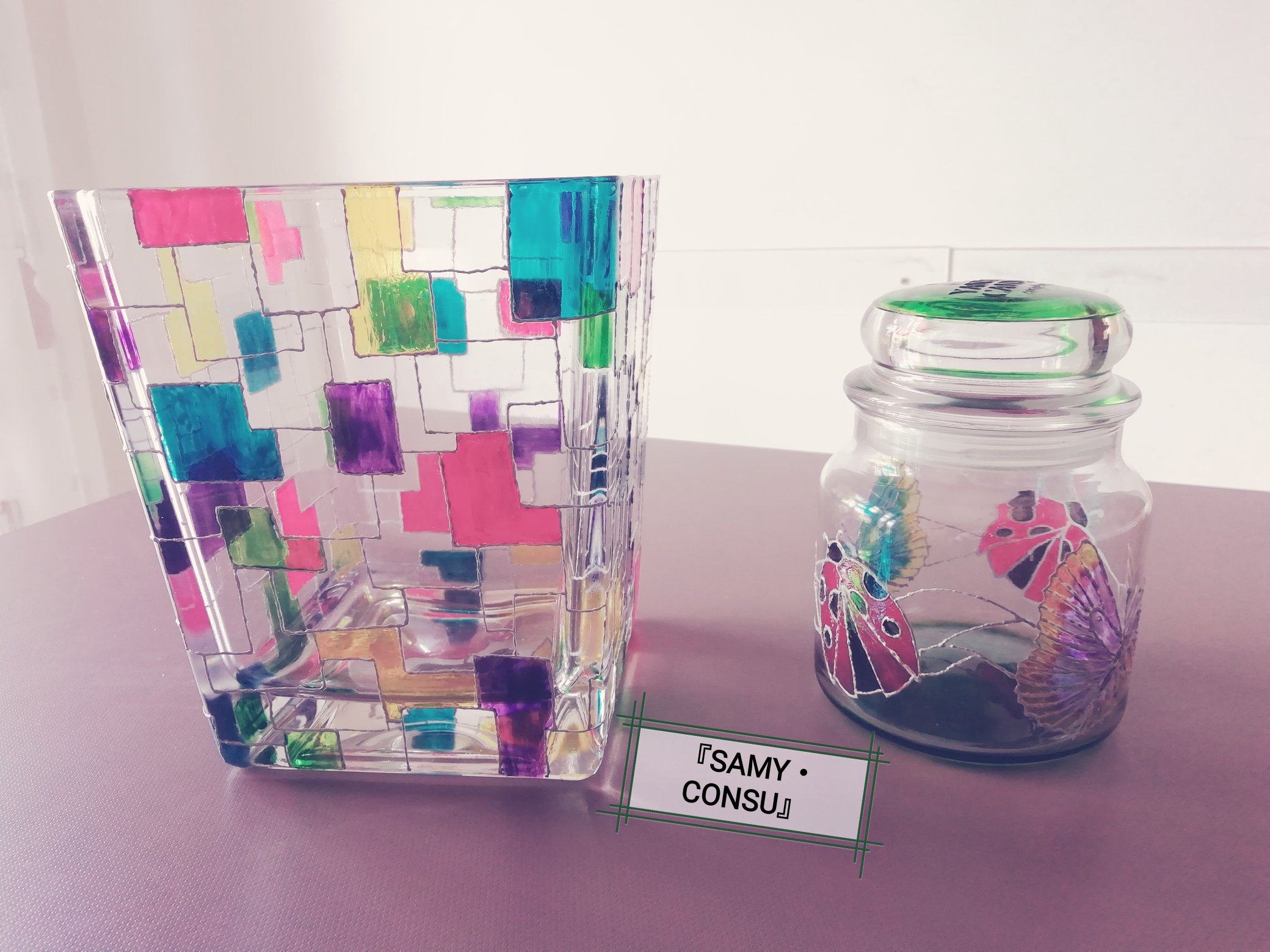 If you want to support us with a small donation, here you will find our link for Ko-fi:
ko-fi.com/samyconsu (Donation)
Below we show you the steps and materials used for decoration!
1) The vases in their original state were simply smooth and transparent, without color.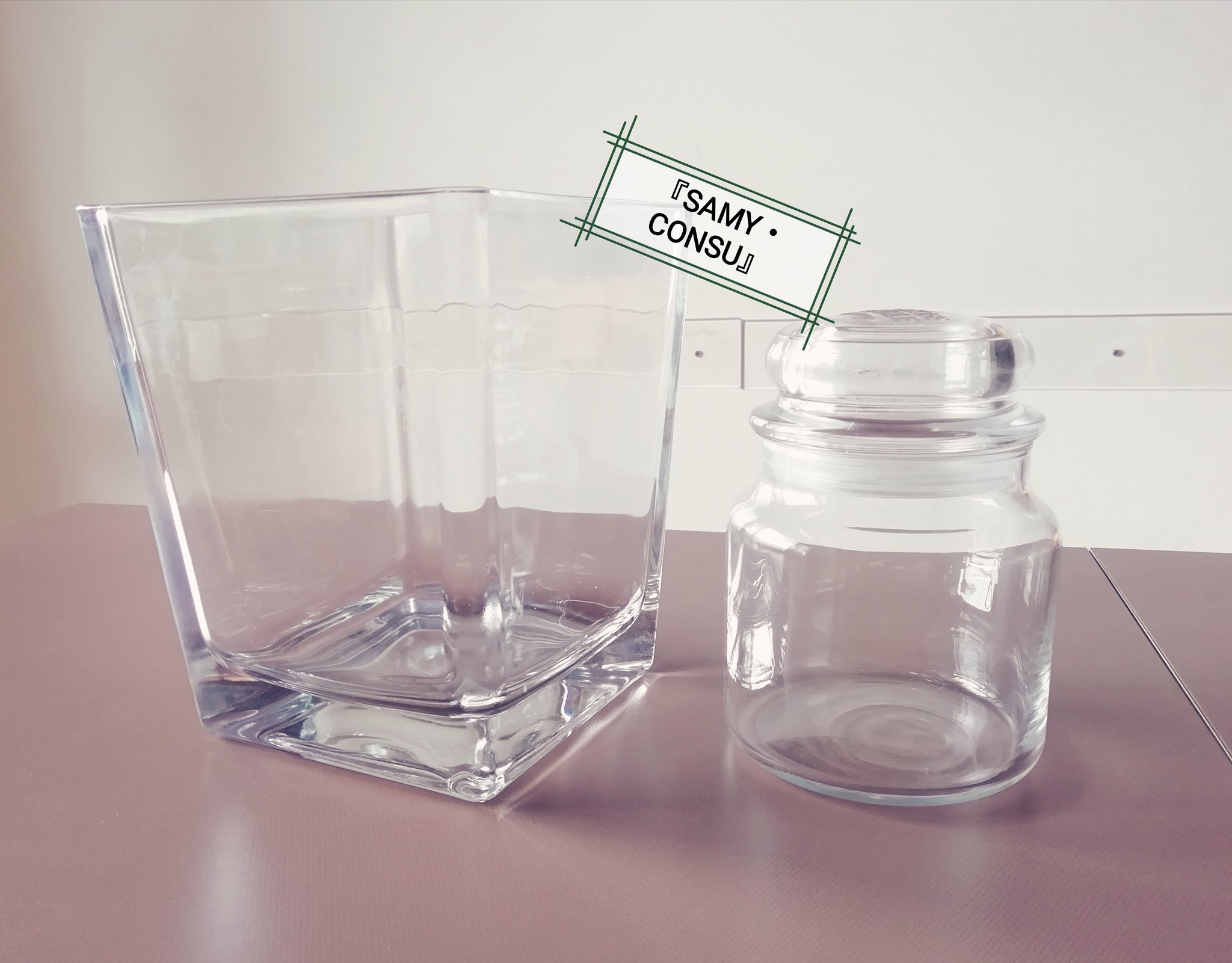 2) We used a silver paste, which simulates the lead paste used in the assembly of the stained glass windows, to make the decorations in the vases. Once applied, we let it dry.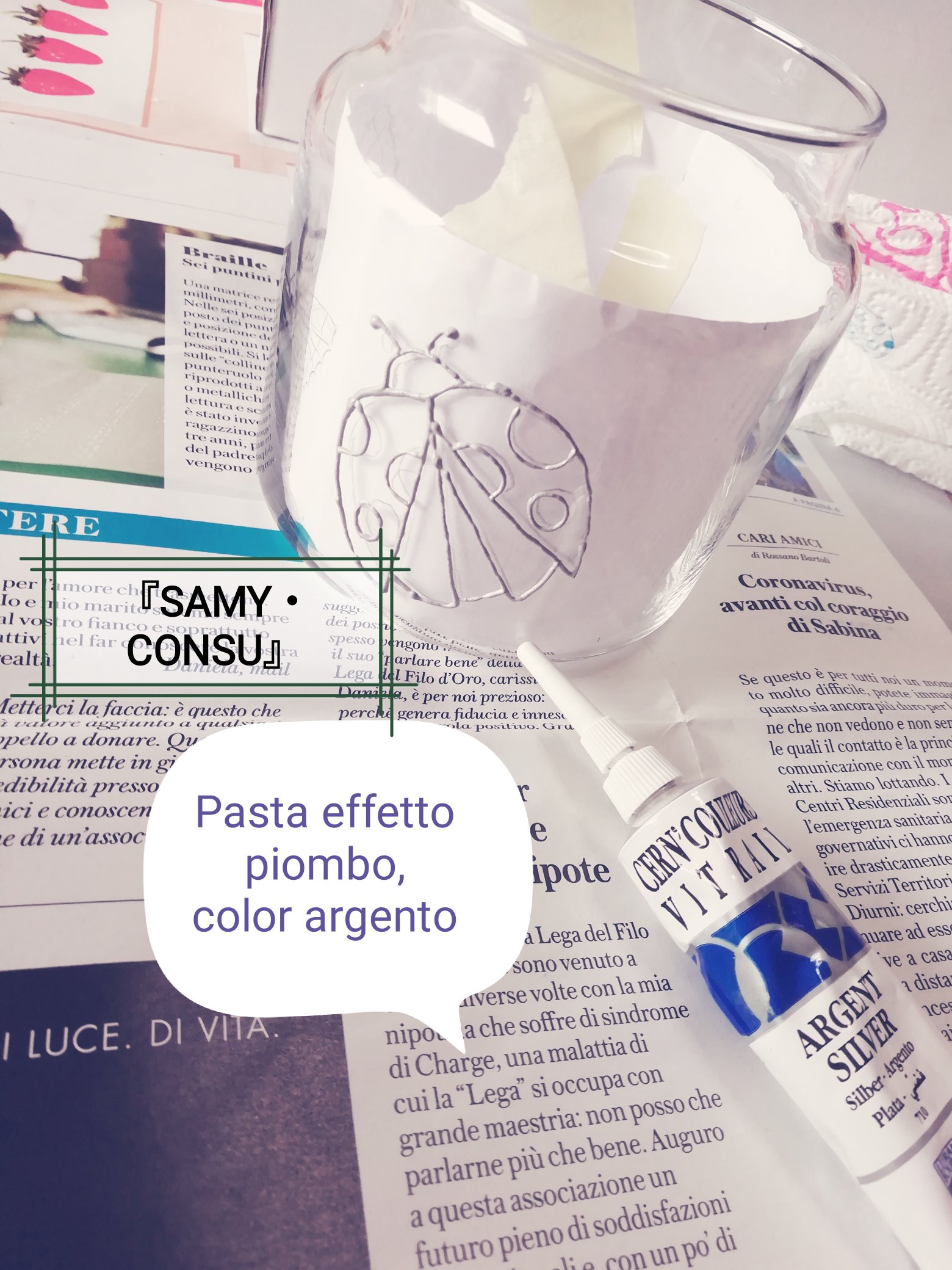 3) The final result. For the drawing of the butterflies and ladybugs we used a trace of a sketch to make them as precise as possible.
The squares of the large vase, on the other hand, were made without a basic sketch because they did not need to be precise.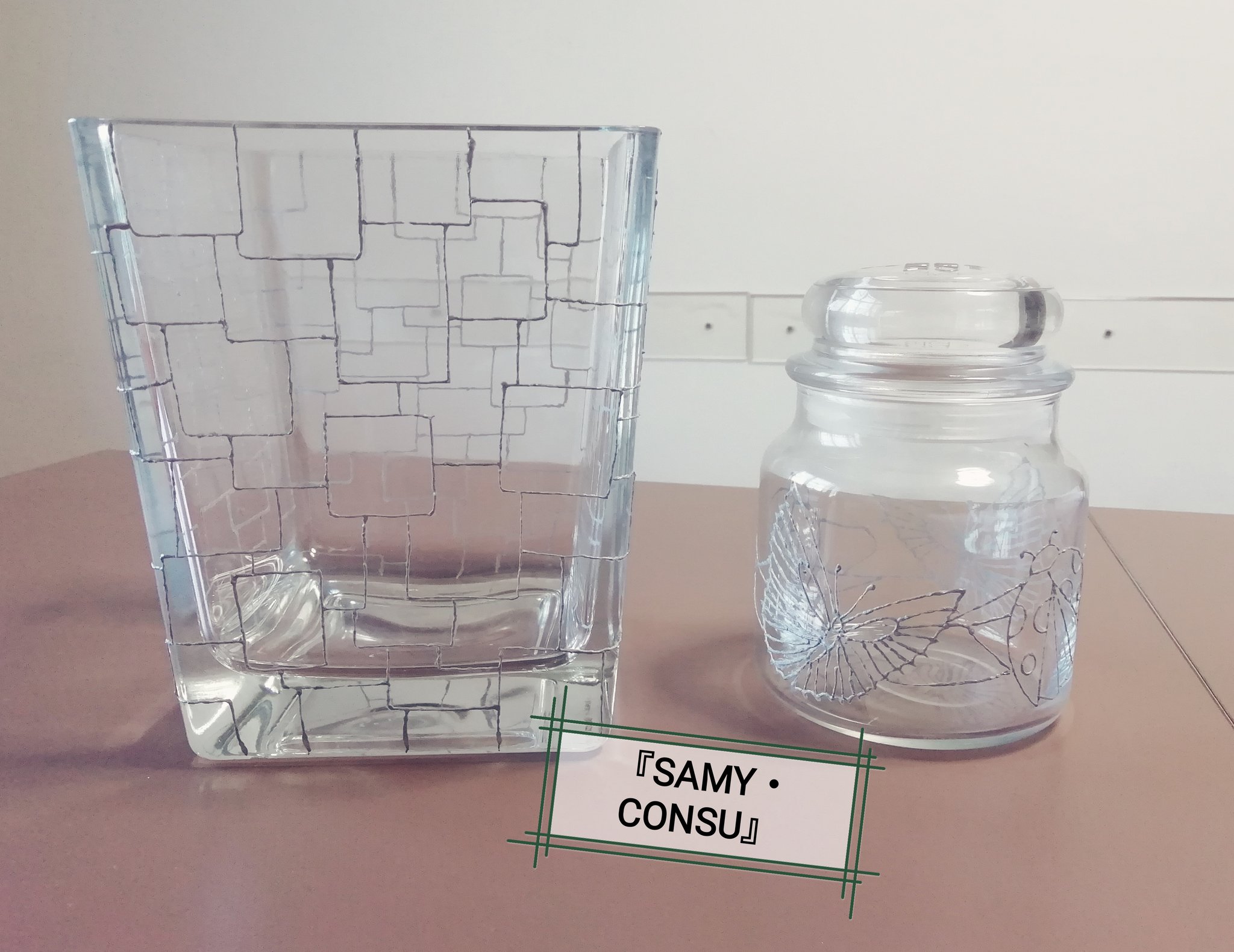 4) These are the colors we used for coloring.
They are specific for glass surfaces, remain a little dense but there is also a transparent thinner available.
They are quite expensive and we bought them at an art supplies store.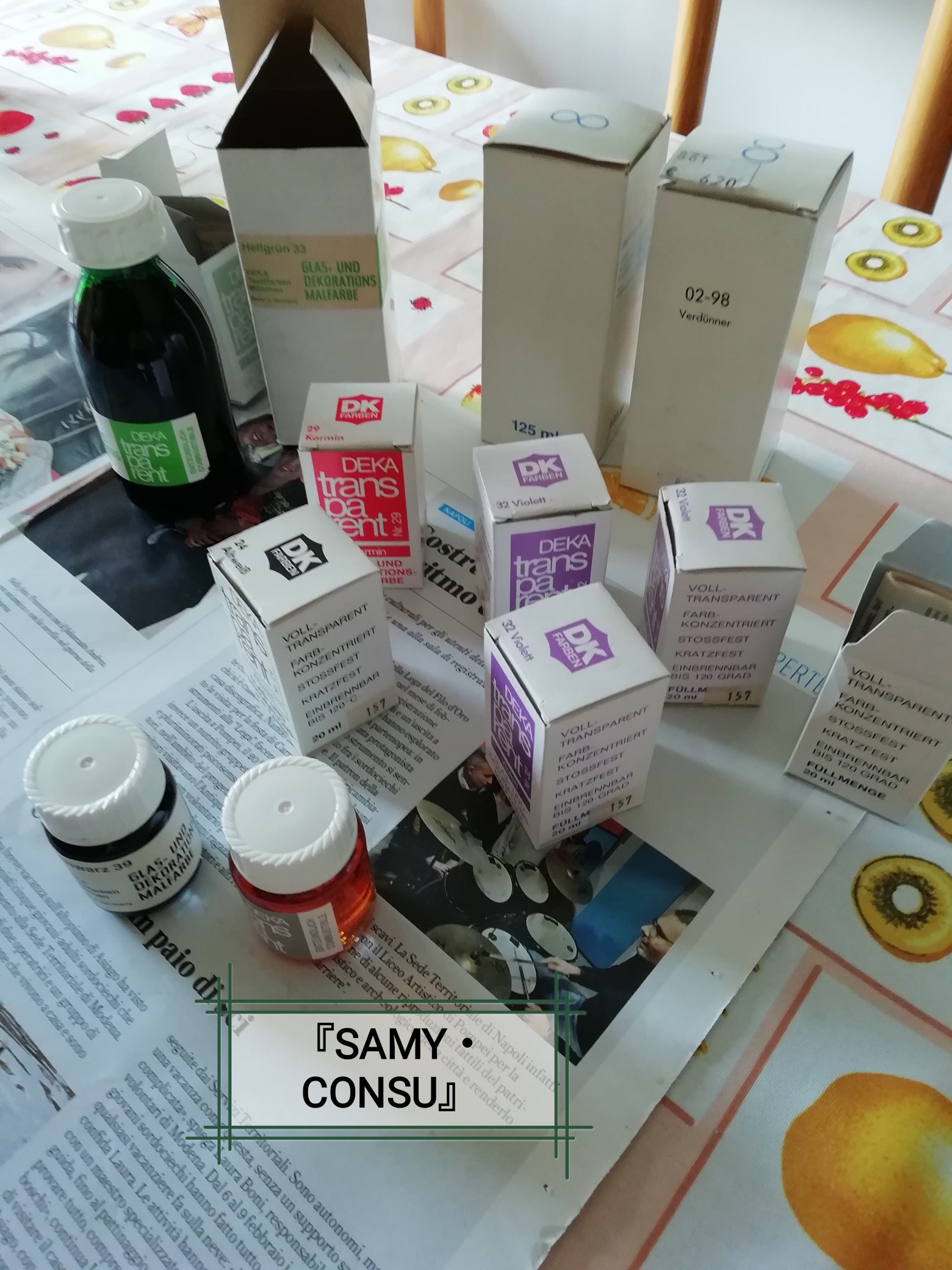 5) This is the result after painting.
The color for the glass remains transparent and creates a beautiful play of colors.
Once spread, we let it dry overnight.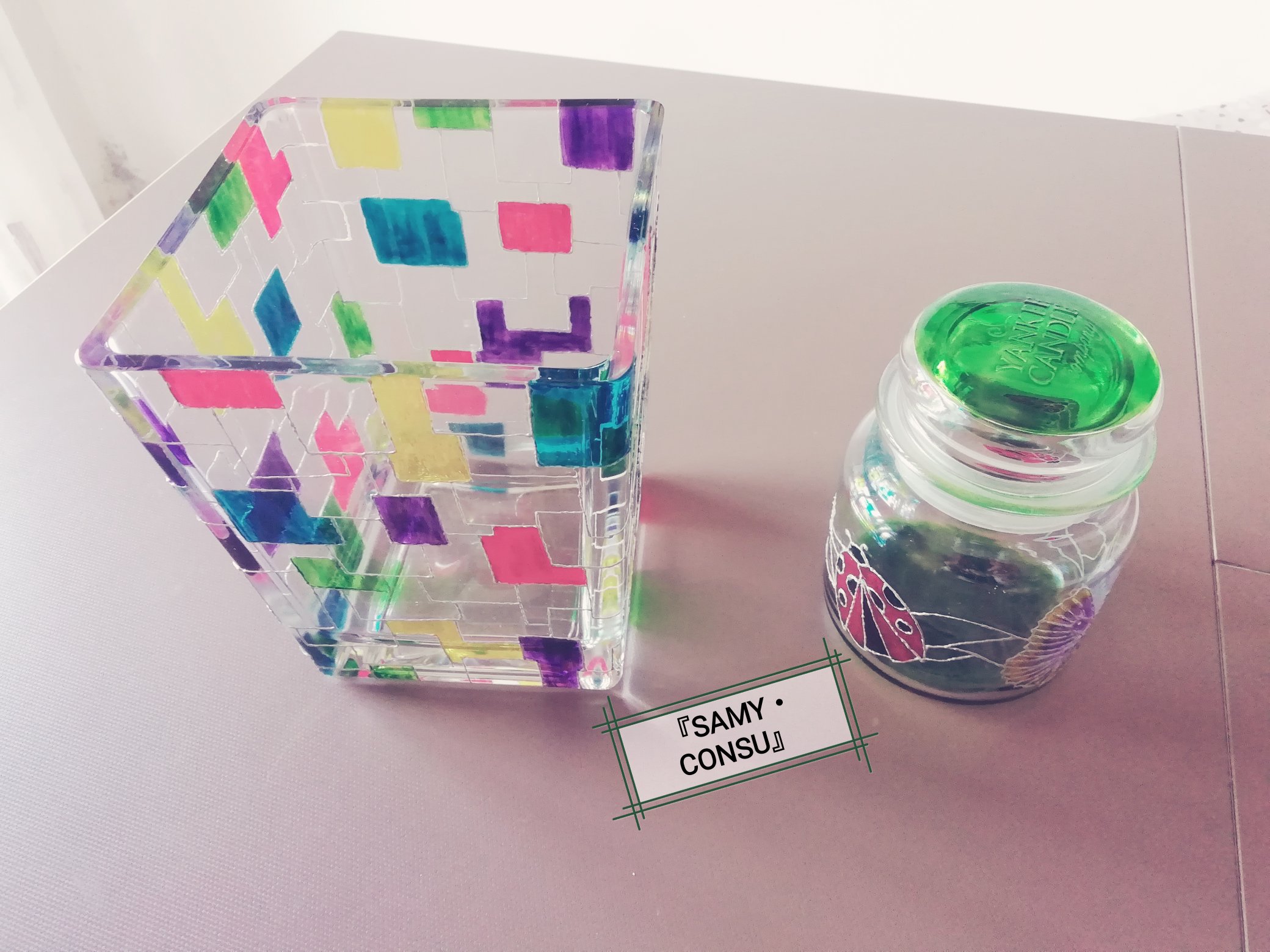 6) The next day we put the two jars in the oven for quick cooking. This is to ensure that the color for the glass sets well so that it will resist washing.
Of course, it is best to first make sure that the holder is made of glass and not plastic.
After this step the jars were ready!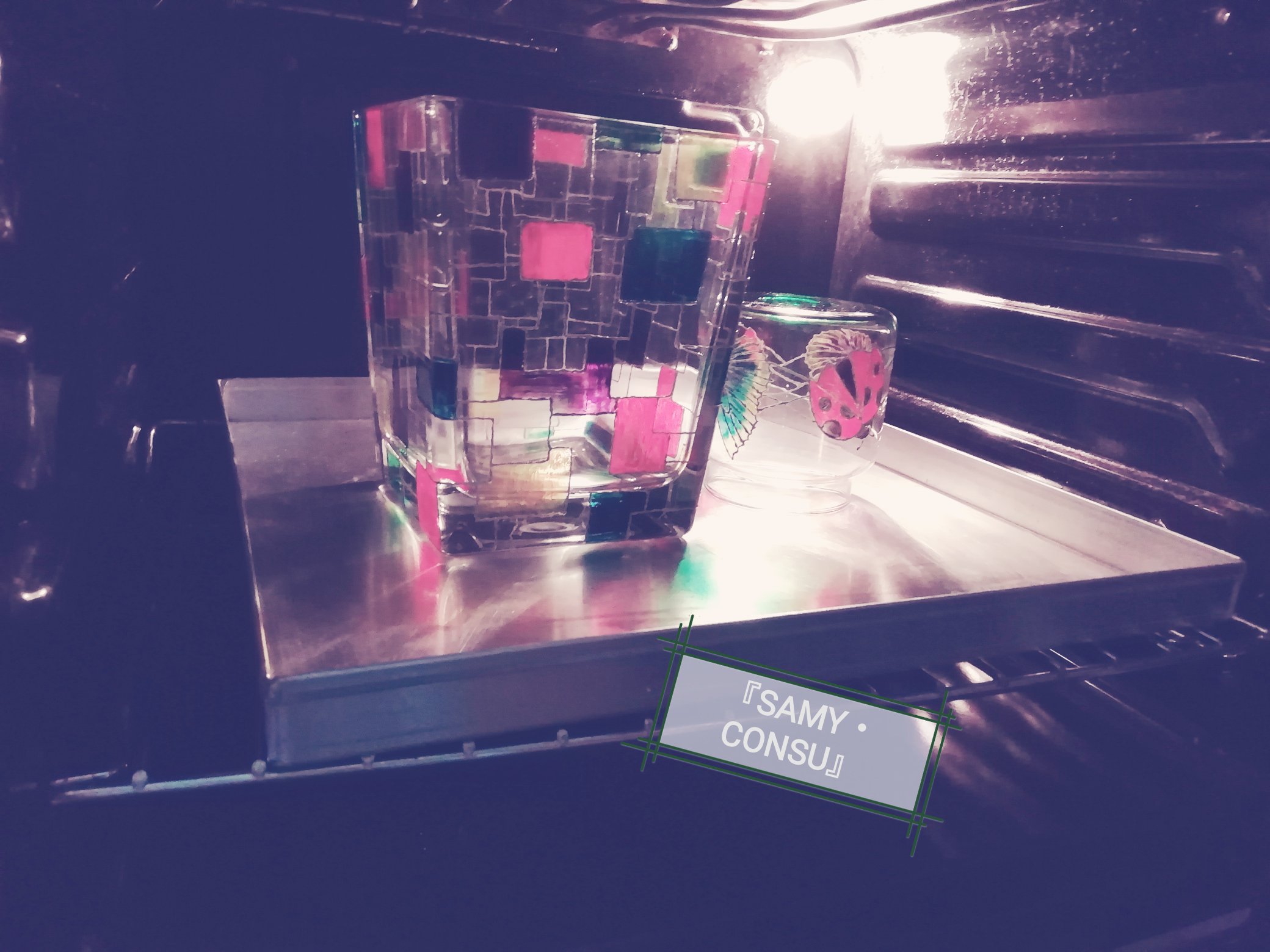 And this is all!
We hope you have found these passages interesting!
『SAMY・CONSU』